Snap-on Aviation Website
Role: Concept, Design, UX/UI
Copywriters: Bill Lindsey, Aron Tipton

Any serious aviation tech knows Snap-on tools are the best around. We created their aviation-specific website to educate, inspire, and motivate aviation technicians about Snap-on's product offerings. This 40+ page responsive website started from the ground up and required multiple photoshoots to capture over 150 new shots at Snap-on's own Innovation Center in Kenosha, WI.
 
Snap-on Safety Poster Series
Role: Concept, Design
Copywriter: Alex DiBucci

There's a reason nearly 4 million workplace injuries every year are related to tool misuse and modification. Snap-on set out to change the statistic with their safety program, highlighting the extreme dangers of using tools the wrong way.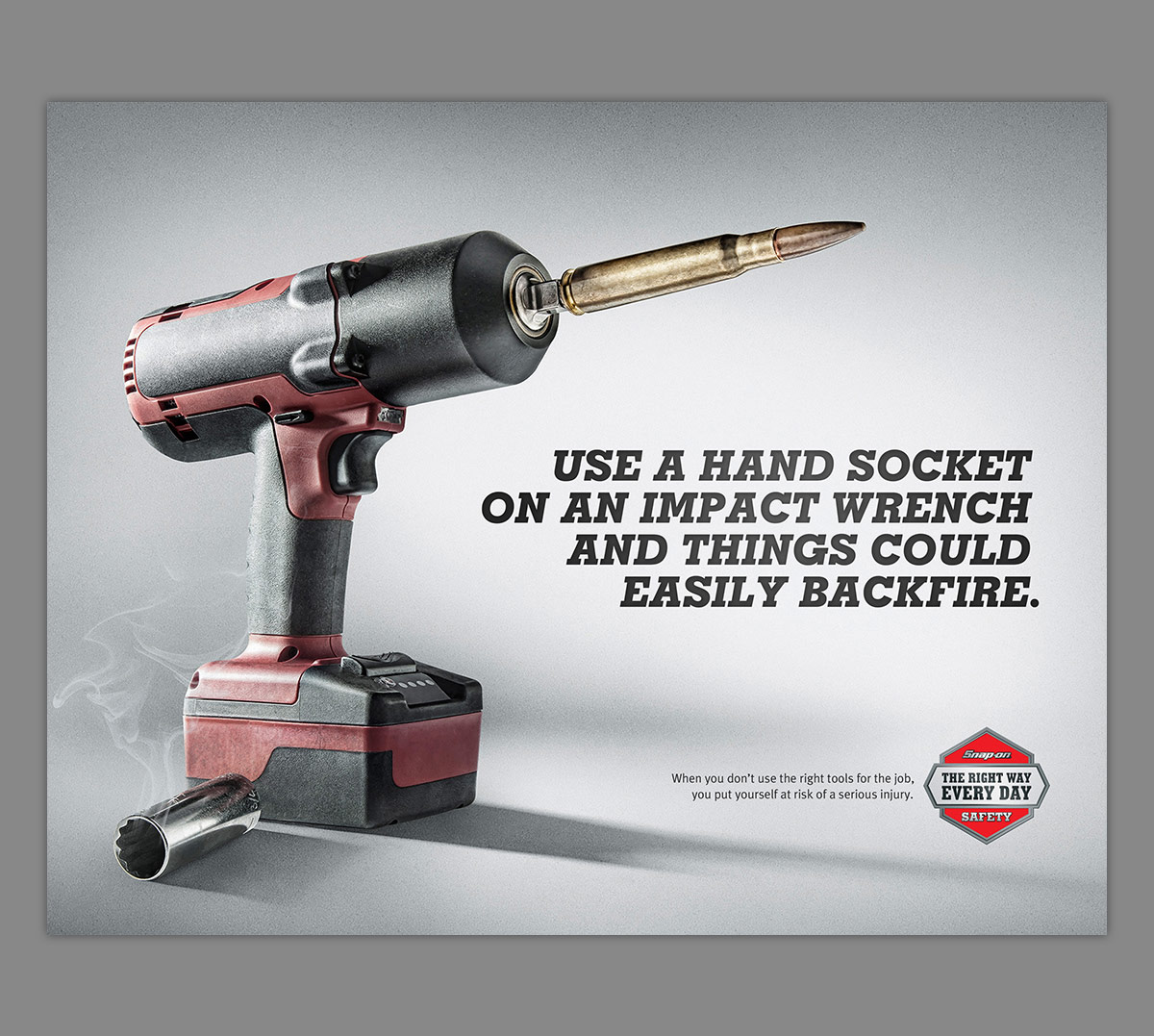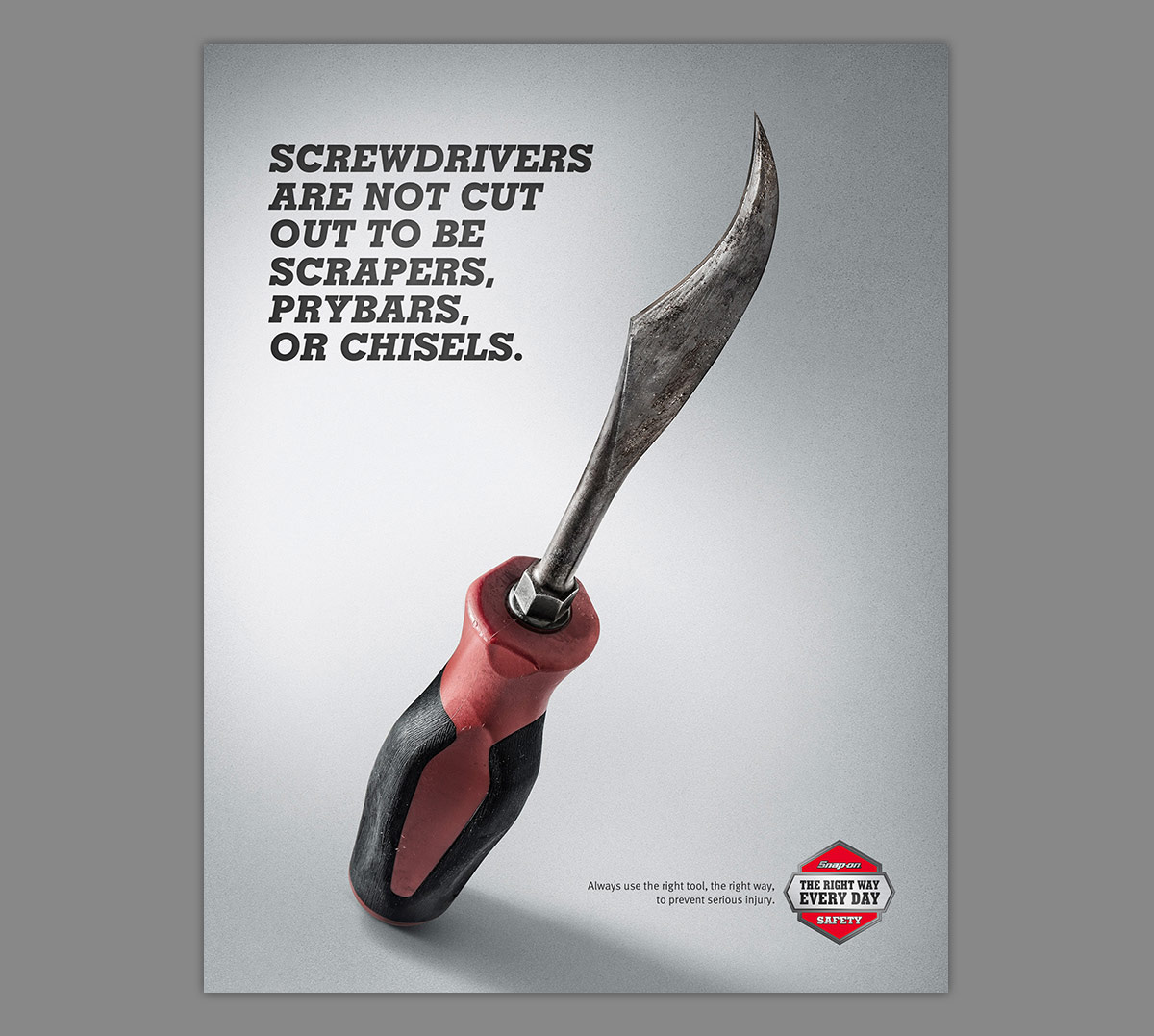 Snap-on AMC Print Ad
Role: Concept, Design
Copywriter: Angie Jordan

Since Snap-on was hosting the 2017 Aerospace Maintenance Competition, they wanted to remind the industry's technicians who was rooting them on.